︎︎
I like working on black and white film the most and developing it at home. The favorite equipment is the pocket one, of course, I don't want to force myself to take pictures, but rather I look to observe, and if I'm lucky to find it.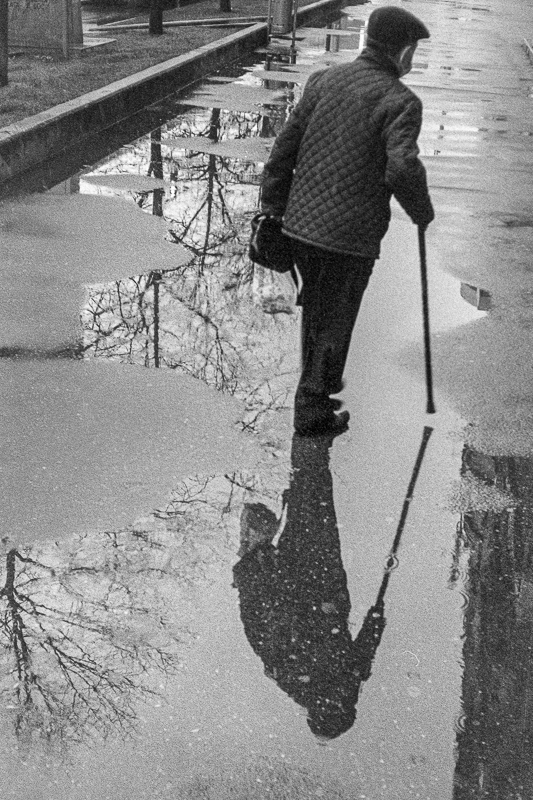 I like to work on layers, use reflections and create a pleasant atmosphere out of chaos. The city is a good place to train, both technically and as a method of approaching the subject. But it's not my main target...
I try to find myself and somehow meditate on photography through the prism of my city.
From camera tests, to film and development work tests, to working modes and the type of equipment used, I came to like the most to use a rollei 35 and a ricoh gr III street edition.